Getting to Know Missouri River Country Communities: Wolf Point
Missouri River Country is dotted with small and charming communities to explore and discover. Wolf Point, located along Missouri River, is a cultural center for the Sioux and Assiniboine tribes located on the Fort Peck Indian Reservation. Founded as a trading town and incorporated as a town after the arrival of the Great Northern Railway in 1887, Wolf Point is a historic location for the Lewis and Clark expedition and a modern hub of western exploration. Wolf Point currently has a population of around 2,500 people. Planning a trip and looking for places to stay?
You can find some great options here.
Things to Do in Town
Wolf Point Wild Horse Stampede
Occuring every second weekend in July, the Wolf Point Wild Horse Stampede is the oldest rodeo in Montana. Sometimes referred to as the "Grandaddy of Montana Rodeo," visitors can enjoy three days of fun including a parade, carnival, cowboy church, street dance and rodeo.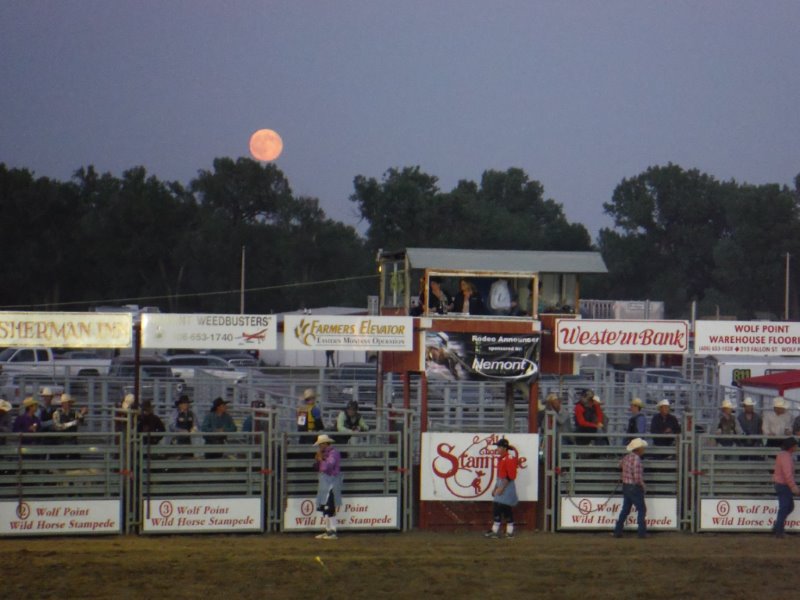 Wadopana Celebration and Pow-wow
Held on the first weekend in August, the Wadopana Pow-wow is the oldest traditional powwow in Montana. This weekend is a special time for visiting among the elders and younger generations, and it is also a weekend full of fun events for all ages including naming ceremonies, games, runs/walks and other outdoor activities. All are welcome to attend!
Wolf Point Area Museum
If you are looking to learn more about the history of Wolf Point and the surrounding areas, look no further than the Wolf Point Area Museum. Displays feature artifacts from the first settlers and homesteaders of the area who arrived in the late 1800s as well as cultural relics and artifacts from the indigenous tribes in the area. 
Wolf Point Farmers Market
Wolf Point's summer season market runs from mid July to late September annually. Enjoy the local fresh vegetables, fruits, eggs, milk, meat and more from the farmers and gardeners in the area. 
Borge Park Complex
Borge Park is a one-stop shop when it comes to recreation in Wolf Point, featuring a tennis court, baseball/softball fields, basketball courts, and a swimming pool with slides. 
What to Eat and Drink
Wolf Point has no shortage of diners and grills to enjoy while you're in town.
Old Town Grill
is a community staple serving up three meals a day (excluding Sundays, when it is closed for dinner). Friendly staff, fast service, and a laid-back atmosphere greet you at the door– great for all ages too!
Dad's Bar and Grill
offers generous portions and a really great burger. Located on Main Street, Dad's is a great spot to gather and watch sports events as well as grabbing a delicious bite while in town. If you are looking for some good pizza and friendly service, check out
Wolf Point Cafe.
The
Sherman Inn Restaurant
is a welcoming place with friendly staff and great food options–if the fry bread taco special is on the menu, trust us and order it!
If coffee is your desire,
Jitter'z Espresso
is your destination. With monthly specials as well as coffee shop staples and a good selection of breakfast items, this is a quick stop to meet all your caffenation needs!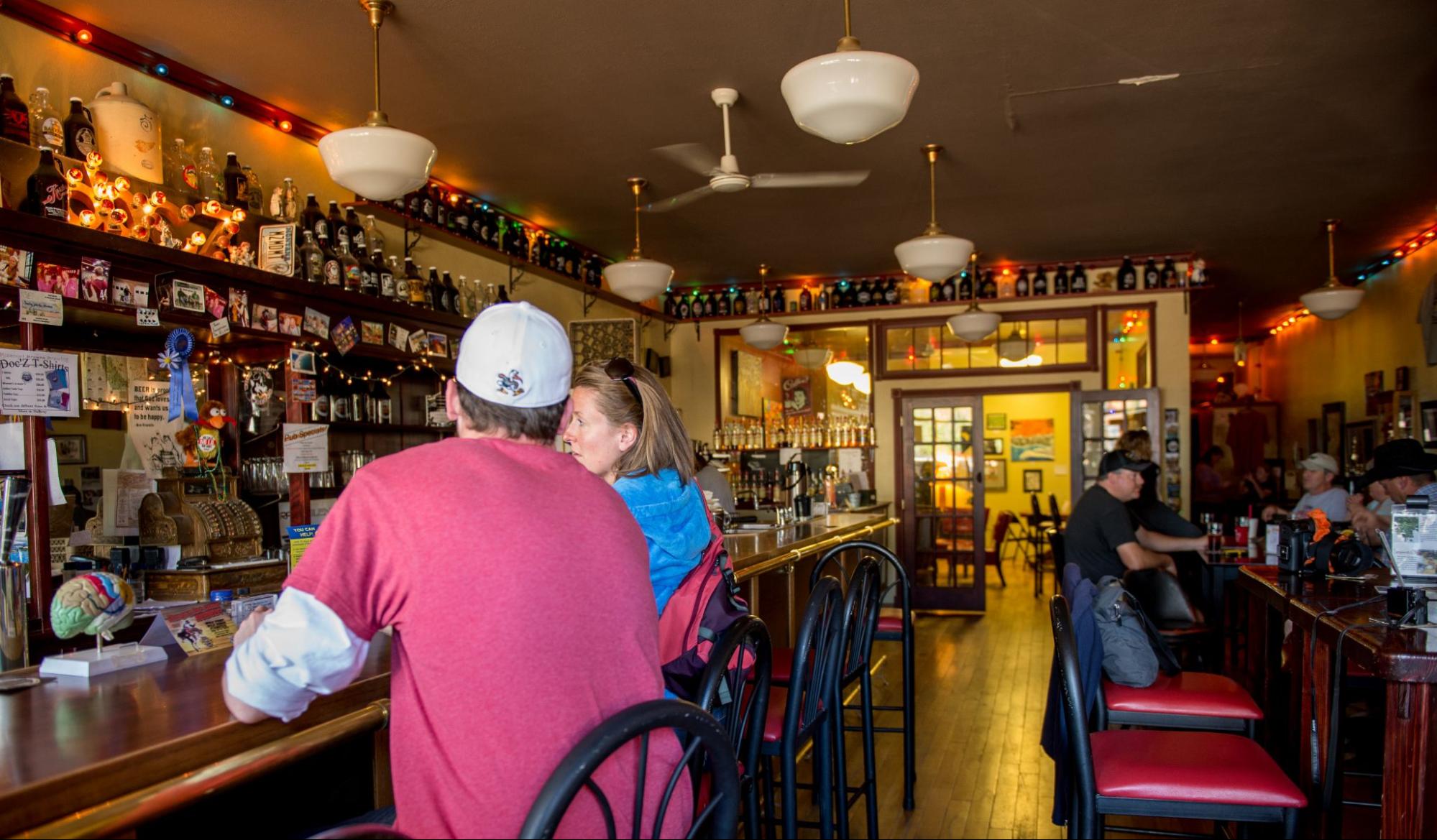 Missouri Breaks Brewing
is Wolf Point's craft brewery with a wide variety of beer offerings that we think is some of the best beer in Montana (and if you know Montana's beer scene, you know that is saying a lot). The friendly staff can help you navigate the options on the menu, and the ambiance of art and memorabilia on the walls gives off a laid back and comfortable atmosphere. 
Things to Do on the Outskirts
The historic
Lewis and Clark Bridge
located 6 miles outside of Wolf Point's town center was built in 1930 and is listed on the National Register of Historic Places.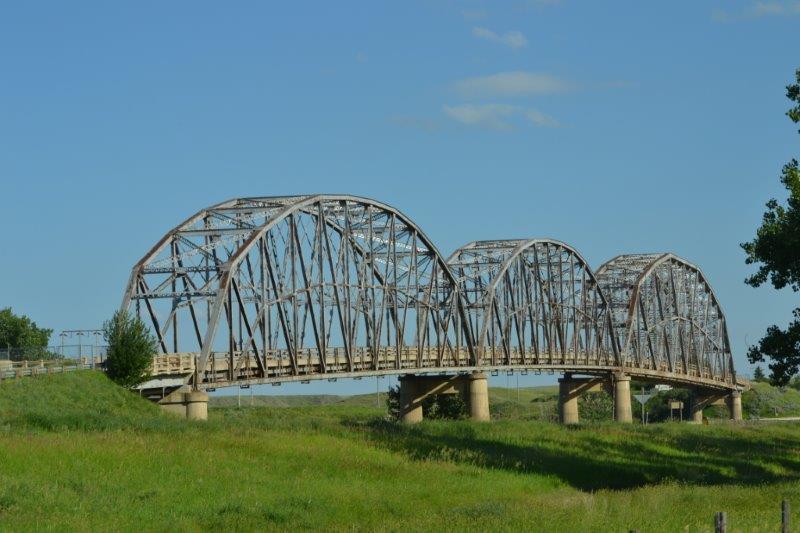 Outdoor activities abound in Wolf Point. There are many
camping
opportunities ranging from RV camping to dispersed camping, serving as the perfect opportunity to unwind and relax under the big sky.
Fishing
is also a popular activity–anglers can check out the Missouri Rivers or make the one hour scenic drive to Fort Peck Lake for some serious fishing adventures.