Featured Photo Credit: Sean R. Heavey
Missouri River Country is dotted with small and charming communities to explore and discover. None other fits this bill than Glasgow, population 3,300. Founded as a railroad town along the Hi-Line in 1887, Glasgow now proudly sits officially in the "Middle of Nowhere,"
based on data from Oxford University and The Washington Post.
Glasgow is situated less than 20 miles north of Fort Peck Lake along the Amtrak line, making it an accessible and scenic stop on your Montana journey. Explore all there is to see, do and eat... you will find that the "Middle of Nowhere" sure has a lot going on.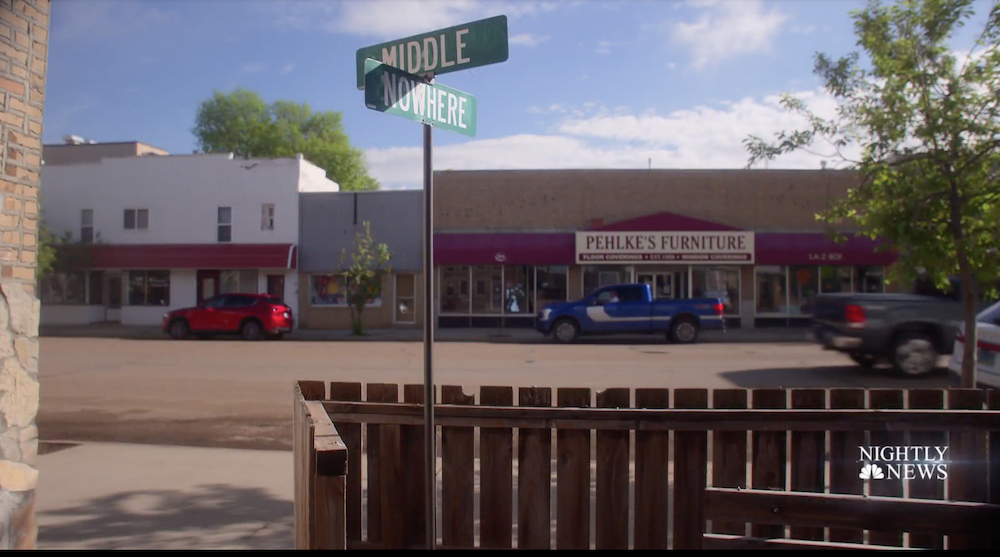 Photo from NBC Nightly News. Watch the full feature on Glasgow here.
Things To Do In Town
The Children's Museum of Northeast Montana
, located in historic downtown Glasgow, is a great place to stop in with the kids. Culture, science, and creative hands-on exhibits are the highlight of the museum, with special events and field trips hosted throughout the year as well.
The Valley County Pioneer Museum
is home to an eclectic collection of rich Montana history. The museum follows the history of the land "From Dinosaur Bones to Moonwalk." Features include the Chief Indian First to Fly Collection and the Stan Kalinski room (featuring a gorgeous preserved cherry wood bar). An original homestead from 1920 is currently being restored, too!
Photo credit: Valley County Pioneer Museum
You will find that Glasgow's natural beauty creates a spirit of relaxation, so why not take it a step further and attend a yoga class with the locals at the
Glasgow Yoga Wellness Center
? Located in the heart of historic downtown, the Yoga Wellness Center hosts several classes a week for visitors and locals alike to enjoy.
Catch a blockbuster release at
Valley Cinemas
! This small cinema shows two new releases at a time. Located on a corner block in downtown Glasgow, the outside looks straight out of the 1950s. Inside, you will discover affordable ticket prices, great movie snacks, and no lines.
Glasgow is nothing if not festive. Named at random after Glasgow, Scotland (we're talking stopping a spinning globe with a single finger random), the town loves to throw parades and other celebrations, some featuring the Scotties, the high school mascot.
The local chamber hosts an impressive amount of events
in the year, including an Ice Fishing Tournament, a Christmas Parade, the NEMT Fair Concert, the Longest Dam Race, Milk River Catfish Days, Colbrese Memorial Red Cup Golf Tournament, Alive at Five and many more.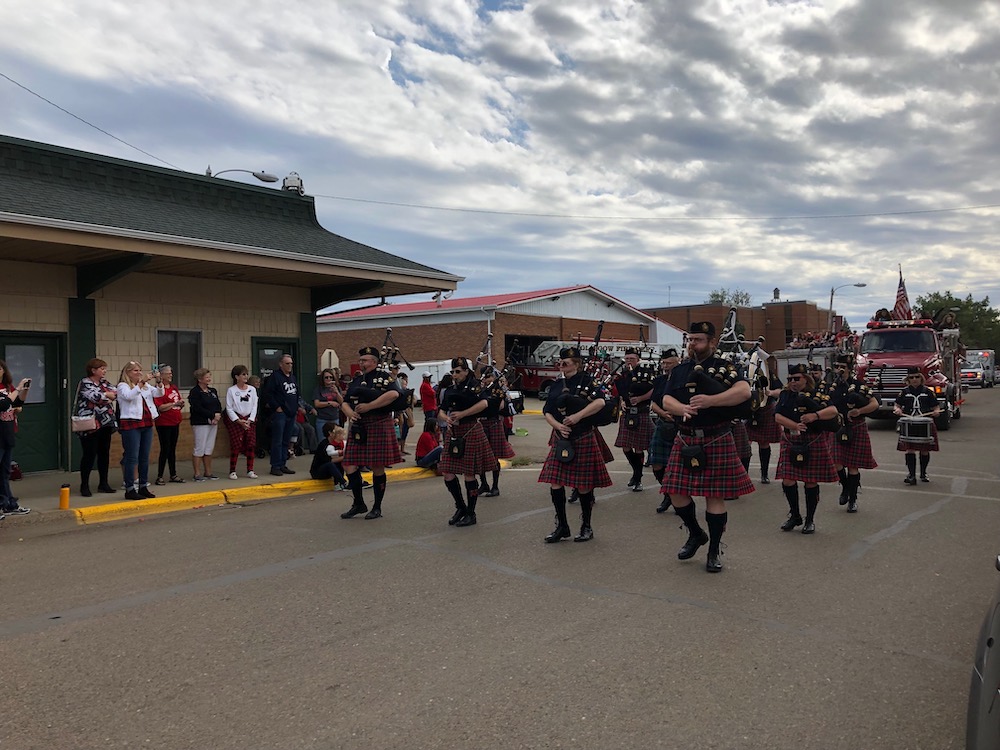 Photo courtesy of Glasgow Chamber of Commerce
The Milk River snakes along Glasgow's downtown district. Take a walk at City Park or a drive along the river to enjoy the fresh Montana air in town.
What To Eat and Drink
Busted Knuckle Brewery
is Glasgow's one and only microbrew, serving up flights and pints of seasonal and year-round staple beer. Remodeled in an old garage and shop, Busted Knuckle's theme sticks to the building's roots. This is a local favorite for beers, gatherings, trivia nights, events and more.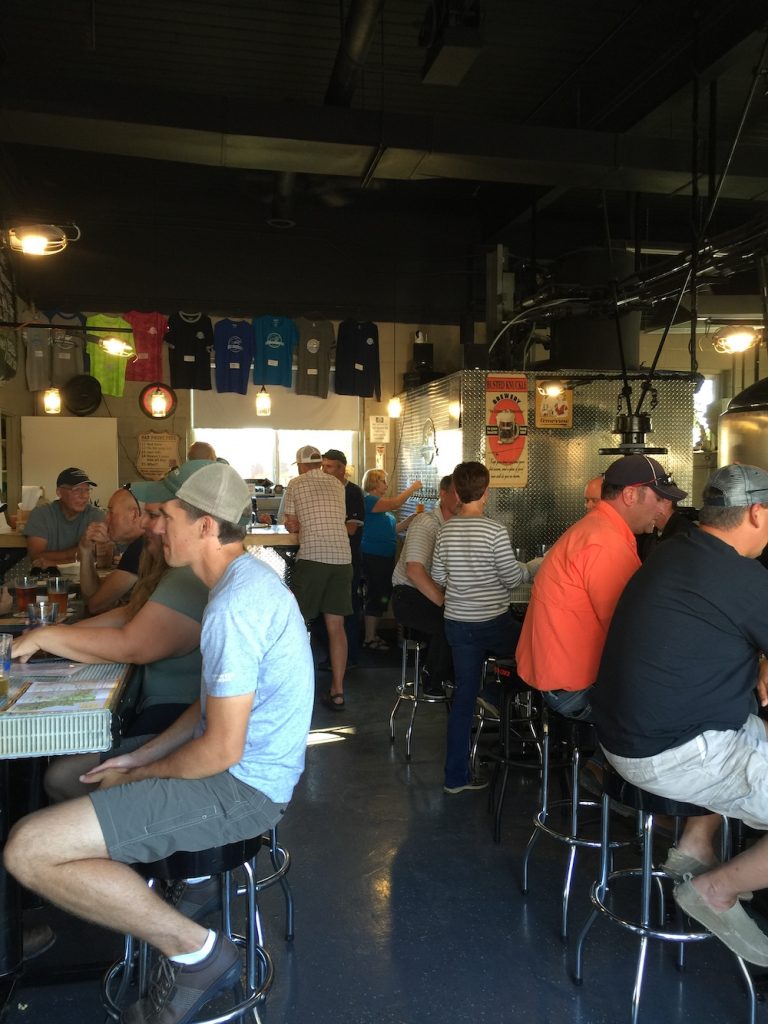 Photo courtesy of Busted Knuckle Brewery
Durum Restaurant & Bar
is the Glasgow equivalent of wining and dining: only here it is scotching and steaking. Open for both lunch and dinner, Durum is a friendly place to grab a delicious meal with the family. Menu favorites include flat iron steak, salmon, pasta and burgers.
Eugene's Pizza
has been a Glasgow staple since 1962. Eugene's menu is wide and delicious (they even go above and beyond for dietary restrictions), the vibe is that of a charming hometown diner, and the service is always excellent. This family owned and operated establishment is a must when in "The Middle of Nowhere."
Perch up at the counter overlooking the main drag and sip a coffee or specialty drink at
The Loaded Toad
. This treasure is a sweet spot for coffee and pastries, like their to-die-for scones, as well as breakfast items. The friendly staff will help you find your perfect beverage, and in the warmer months be sure to enjoy it in their side garden.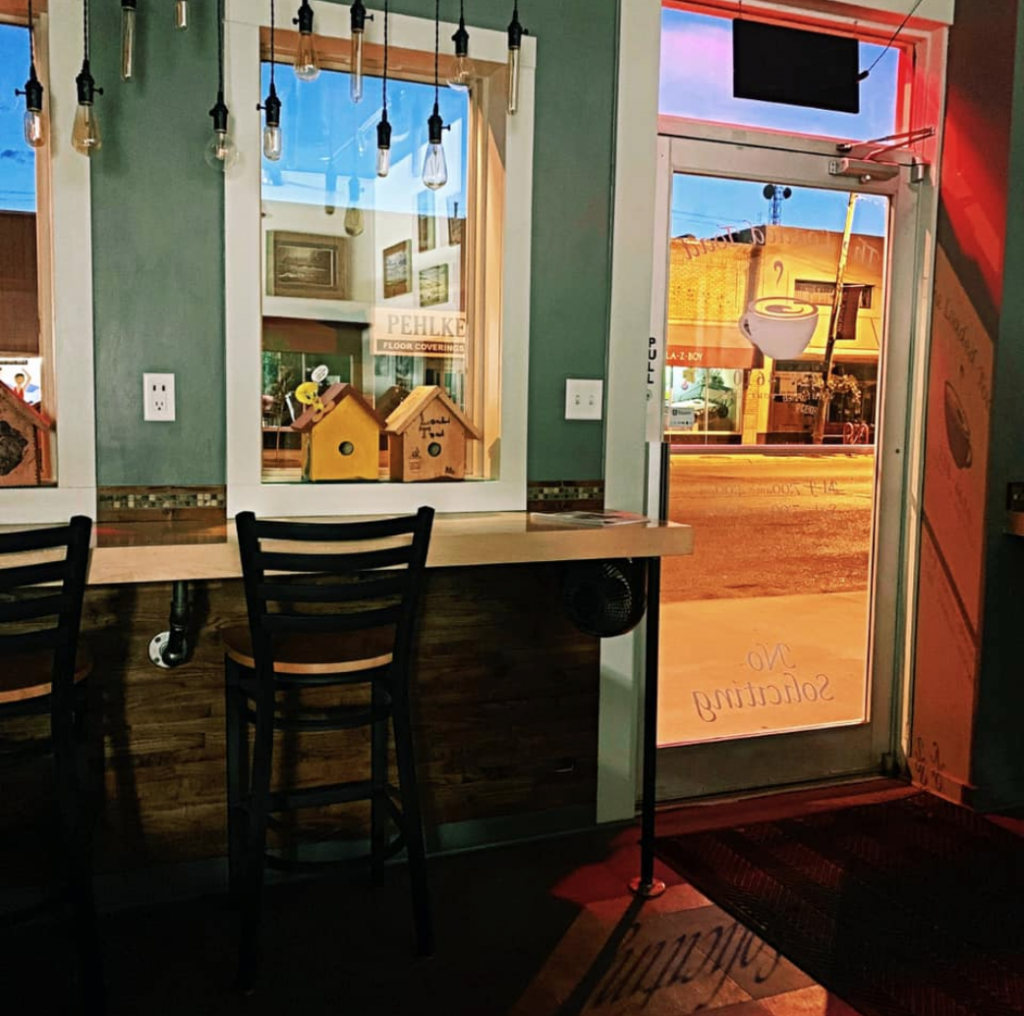 Photo courtesy of The Loaded Toad
Things To Do On the Outskirts
Glasgow is nestled amongst the stunning, rolling prairie of Northeast Montana, which means there is much to see, do, and discover on the outskirts of town. Take a short and scenic drive to
Fort Peck Lake
and spend a day on the water fishing, boating, bird watching, hiking, and more. Fort Peck has more miles of shoreline than the California coast, so you are sure to find some peace and quiet.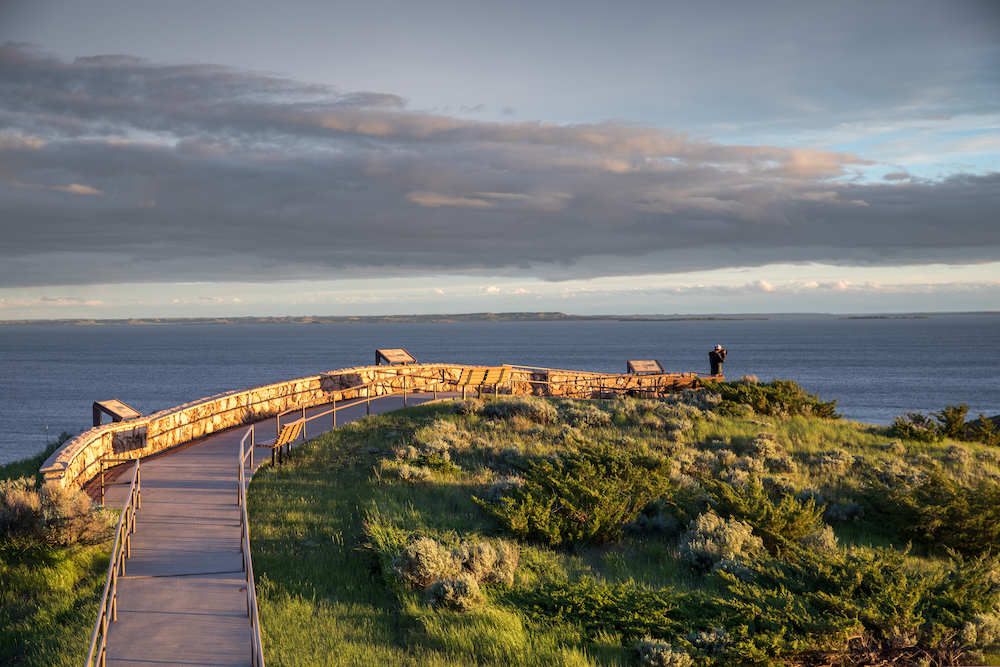 Hunting is a way of life in Northeast Montana, and you are invited to experience it all.
Billingsley Ranch Outfitters
in Glasgow is a family owned working cattle ranch, but they also offer guided and semi-guided hunting trips as well as drop camp hunts for antelope, mule deer, white tail deer, elk, pheasant, grouse, and more.