Welcome to
Sidney
, the biggest small town in Missouri River Country. Similar to many of the communities in northeast Montana, Sidney boasts a rich history and sprawling landscape for outdoor enthusiasts to roam, as well as the signature local charm that characterizes our entire region. Today residents and visitors in Sidney enjoy historical sites, annual events, tasty local eats and epic fishing and hunting opportunities nearby. The "Sunrise City," known as the spot where sunlight first greets Montana every morning, combines more room to roam with small city amenities, perfect for your next visit.
Rewind 100+ years, and Sidney was just being established as an agricultural community nestled on the banks of the Yellowstone River. Rumor has it that residents were trying to open a post office in their growing community, but couldn't until they landed on an official name for their new home. Meanwhile, Mr. and Mrs. Walters and their son, Sidney, were living in the home of Hiram Otis, Justice of the Peace at the time. As Judge Otis was drawing the papers, he made a snap decision to name their new community after his favorite fishing partner and companion, 6-year-old Sidney Walters.
Things to Do in Town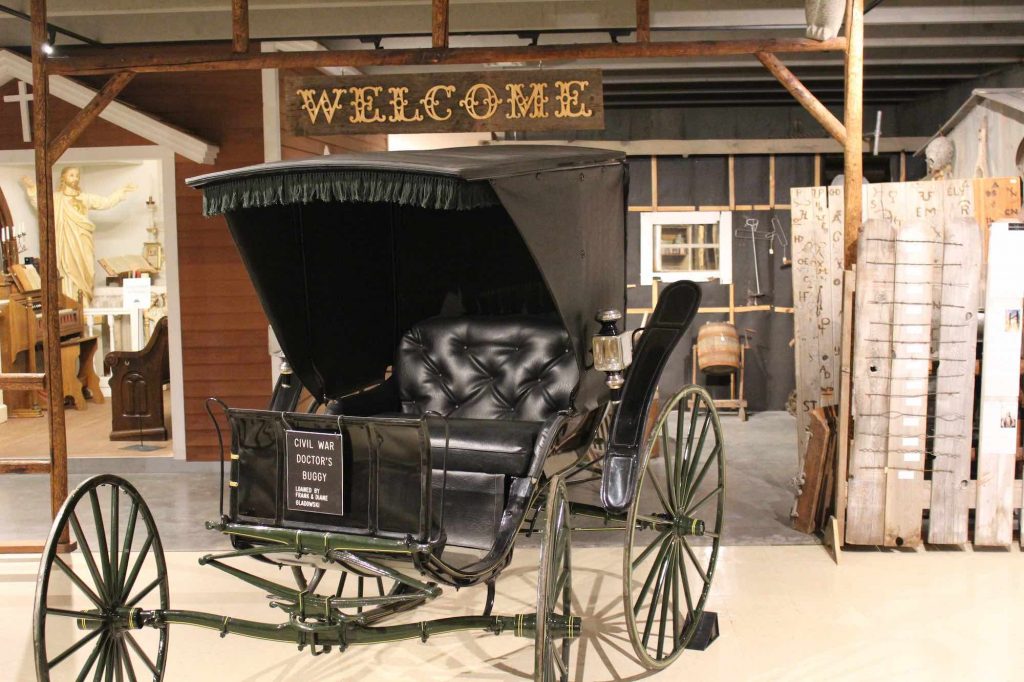 The MonDak Heritage Center
is a must for visiting history buffs, and anyone who appreciates a glimpse into the past. The museum features changing art and history exhibits, plus something extra special: MonDak's extensive street scene of the early 1900s. The 16-unit, turn of the century scene is complete with boardwalks, the St. Cyr gun collection, and tons of artifacts and early photos from the area.
The Sidney Country Club
offers a spot to dine, golf and relax on a beautiful day under the big skies of Northeast Montana. While they offer memberships and exclusive packages to those who frequent the area, the golf course and restaurant, called The Fringe, is open to the public as well.
Annual events
bring locals and visitors together all year long. The Sunrise Festival of the Arts lets you browse arts and crafts from local creators, and the Lone Tree Gun Show comes just in time for hunting season. The Richland County Fair and Rodeo, MonDak Ag Day and Trade Show, and Wine and Food Festival all make for a day of food, music and festivities in Sidney as well. And don't forget about the beer—Sidney's Bakken Brewfest takes place on April 11th, 2020!
What to Eat and Drink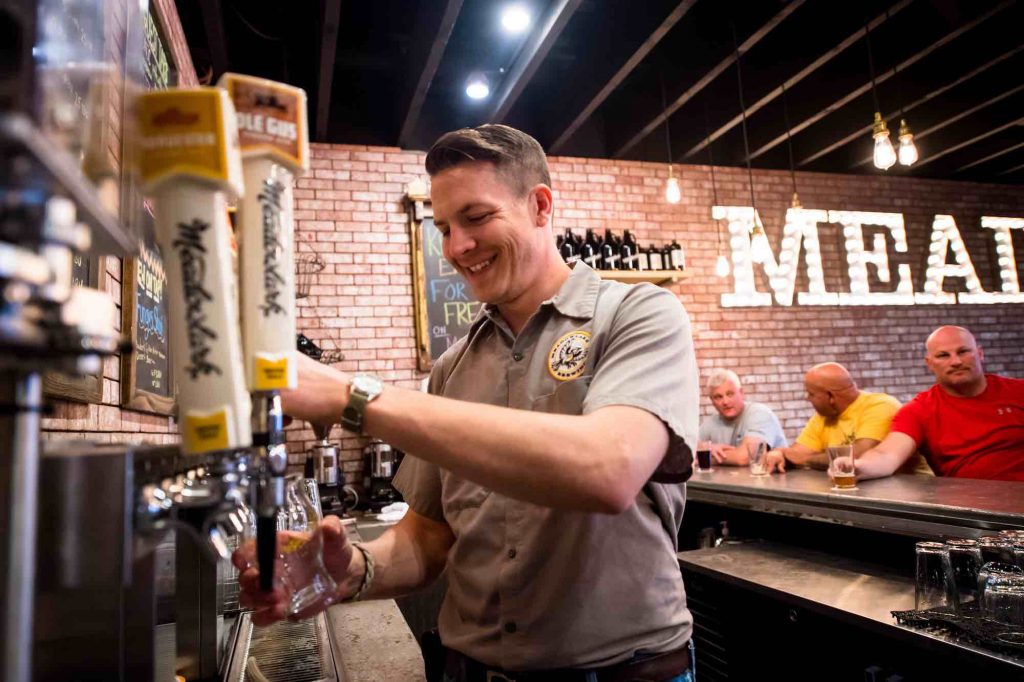 Sunny's Family Restaurant
is your first stop if you're looking for a hearty breakfast to fuel your day of adventure in northeast Montana. This downtown restaurant was recently voted the Best Breakfast/Brunch in Richland County, and locals can attest to that. Enjoy breakfast, lunch and dinner at Sunny's Monday-Saturday, and all-day breakfast on Sundays.
The Rodiron Grill
makes for a great spot to watch the game, grab a drink, and enjoy food made with their in-house smoker. Stop by for lunch, dinner, or Sunday brunch.
Meadowlark Brewing
brought local craft beer to Sidney when it opened back in 2014, causing folks to toss their big brand beer for tasty small batch brews. Grab a pint or take a brewery tour at Meadowlark Brewing, and grab a bite at the Meadowlark Public House, located in the same building.
Things to Do on the Outskirts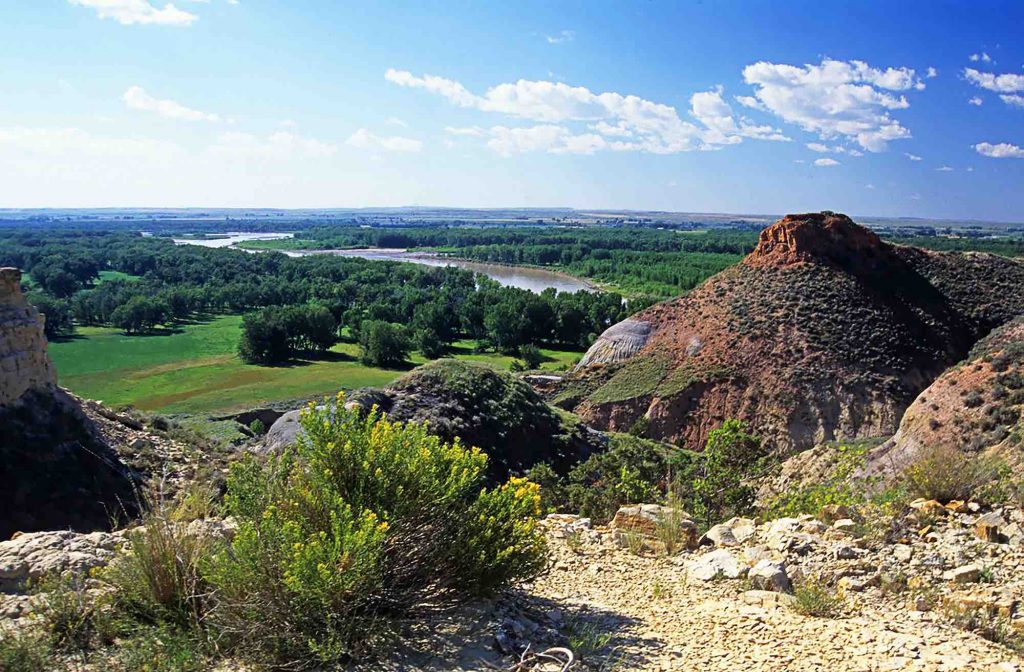 Take a quick 30 minute drive to discover the
Fort Union Trading Post
, perhaps one of the most important fur trading posts on the upper Missouri from 1828 to 1867. Many tribes including the Assiniboine, Crow, Cree, Ojibway, Blackfeet, and Hidatsa traded buffalo robes and other furs for trade goods such as beads, guns, blankets, knives, cookware, and cloth from American Fur Company traders.
The
Yellowstone River
runs along the outskirts of Sidney, making it a great spot to fish for many warm-water species such as the huge prehistoric paddlefish. Common fishing spots close to town include the Sidney Bridge, Gartside Reservoir and Diamond Willow access site.
Agate hunting
makes for a fun activity off the beaten path. This region was ruled by volcanoes millions of years ago, and the minerals leftover aired with a cooling climate left us with something extra special—beautiful Montana agates. Lucky for us, the stretch of river flowing past Sidney is a prime spot to roll up your sleeves and start searching. Tom Harmon's Agate Stop and Museum in Savage is less than 30 minutes down Highway 200 from Sidney, and makes for a useful place to learn the history of Montana agates and learn local tips for finding your own.