Spending time with family is precious, and there is no better place to unplug and reconnect than Missouri River Country. Here are our top things to do with kids in Northeast Montana.
Go Boating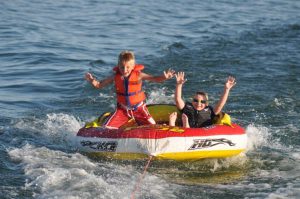 Nothing says summer fun quite like spending time on a boat on the water! Grab some tubes and spend the day floating or tubing or get a couple fishing poles and cast a line! You can also enjoy water skiing, kayaking, or paddle boarding, too!
Go to a Rodeo
You can't properly say you've visited the West without going to a rodeo! Held throughout the warmer months, rodeos are a great experience to have with kids. Enjoy food and beverage while watching the competitions and become inspired on your Western adventure.
Have a Ball at a Country Fair
County Fairs are a fun to way to get to know the personality of a town. Eat some cotton candy or funnel cakes while watching the rodeos that usually accompany County Fairs. No matter what the fair holds, you are sure to find family fun!
Get Some Ice Cream
Missouri River Country is home to some really amazing ice cream shops. Bergie's Ice Cream in Glasgow is a great option!
Go on a Dinosaur Adventure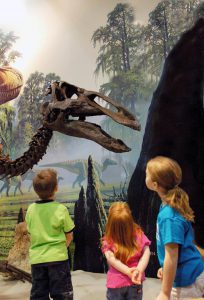 Missouri River Country was once a lush home for dinosaurs, and you can explore and learn all about these prehistoric creatures at our museums or on a dinosaur dig.
Ride The Train
Amtrak has three stops in Missouri River Country, which means you can take your family on a real life western train ride. Hop the train and explore from town to town and take in the landscape of Missouri River Country on your journey.
Visit the Children's Museum of Northeast Montana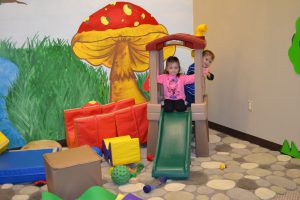 The Children's Museum of Northeast Montana in Glasgow is a nonprofit museum with hands on exhibits all specially designed with kids in mind! From science to creative arts, this is a fun place to spend with kids of all ages. Check their website for hours before heading out!
Go ATVing or Snowmobiling
In the summer, bring your ATV and ride on the many dirt roads and trails of Northeast Montana, and in the wintertime, trade in your ATV for a snowmobile and ride those same trails, only this time in a winter wonderland. Be sure to stick to designated or established roads!
Go Gold Panning
There is gold in these hills! In Zortman near the Little Rocky Mountains, you can pan for gold in some of the small creeks. Pass the day looking for treasure and get an authentic feel for the activity that brought so many settlers to Montana centuries ago.
Go Camping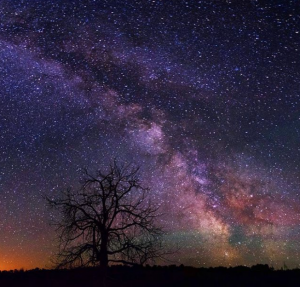 Park your RV or pitch a tent and take in the beautiful night sky under a campfire. Wildlife abounds in Northeast Montana, and there is something truly entertaining about watching a bugling elk or seeing geese migrate across the plains. Missouri River Country is a great place to camp with the family!