Fishing is a way of life here in Northeast Montana. In the summer, we take to the lake on our boats and troll along the shores for hours. So when the winter comes and the waters freeze, we do not let a little cold stop us from getting out there and spending time on the water, even if it is frozen! Ice fishing is a great pastime to enjoy for locals and visitors alike: learn a new skill and have family-friendly fun on our frozen waters. Check ice conditions before heading out and always put safety first!
What Is Ice Fishing?
Ice fishing is a sport which involves drilling holes into ice and fishing using lines, hooks, and spears to fish through the open hole. Be sure to dress for the weather and the water–it gets cold on the ice in the winter!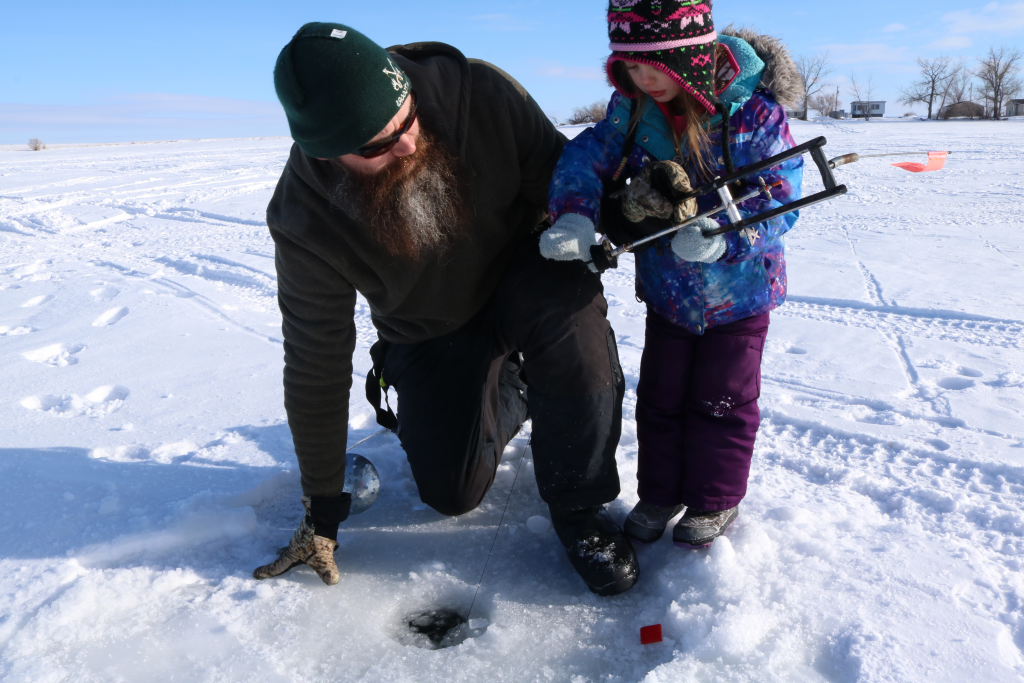 Ice fishing is great for all ages!
Where Can I Go Ice Fishing?
Missouri River Country has some great options for ice fishing in the winter. The best place to start is Fort Peck Lake and its many marinas. The Lakeridge Tackle Shop, Fort Peck Marina, Hell Creek Marina, Rock Creek Marina, and Nelson Reservoir are a few great places to get started and get the best fishing tips.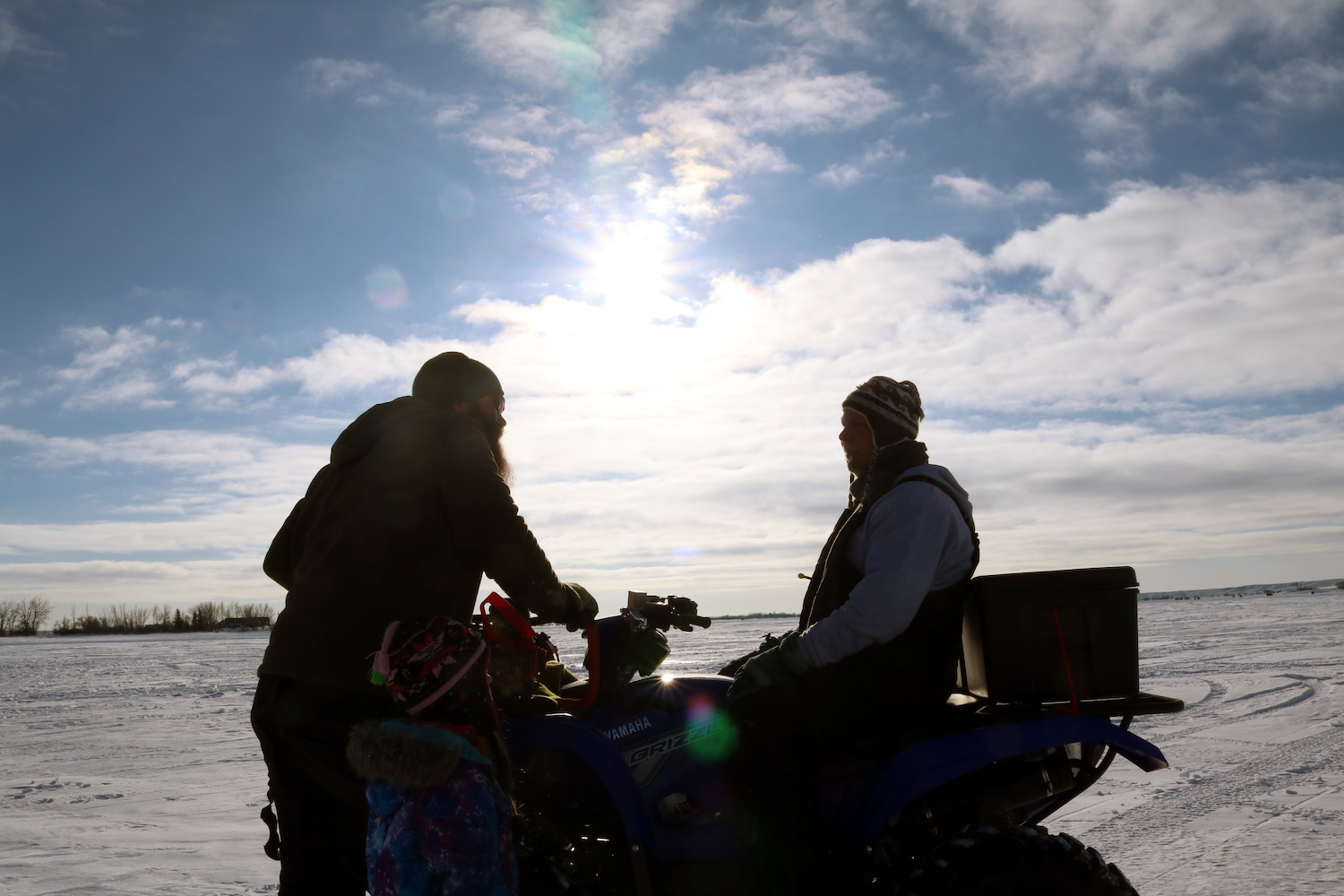 A couple of fisherman take a break on the ice.
Who Can Ice Fish?
Ice fishing is a great sport for all ages. Kids and adults alike can have fun and learn a great winter sport together.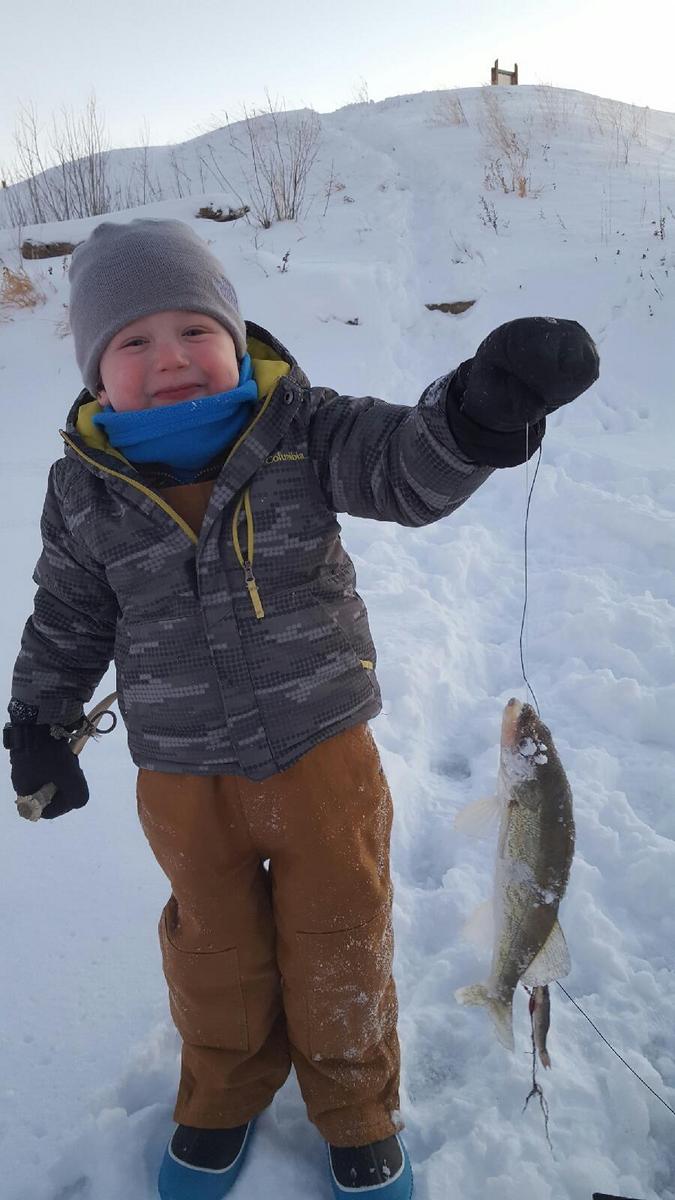 Look at that smile!
When Is the Best Season for Ice Fishing?
The dead of winter is the best time to ice fish, and conditions all depend on ice thickness. Many people fish from a boat or from the shoreline, though others venture out onto the ice. Ice less than 4 inches thick is considered thick enough for fishing on foot. Ice 5 inches thick or more can support a snowmobile, and ice 8 inches thick or more can support a small truck or car. Ice 12 inches thick or more can hold a medium truck. Contact a local shop or marina to check ice conditions as cold temperatures do not always mean thick ice!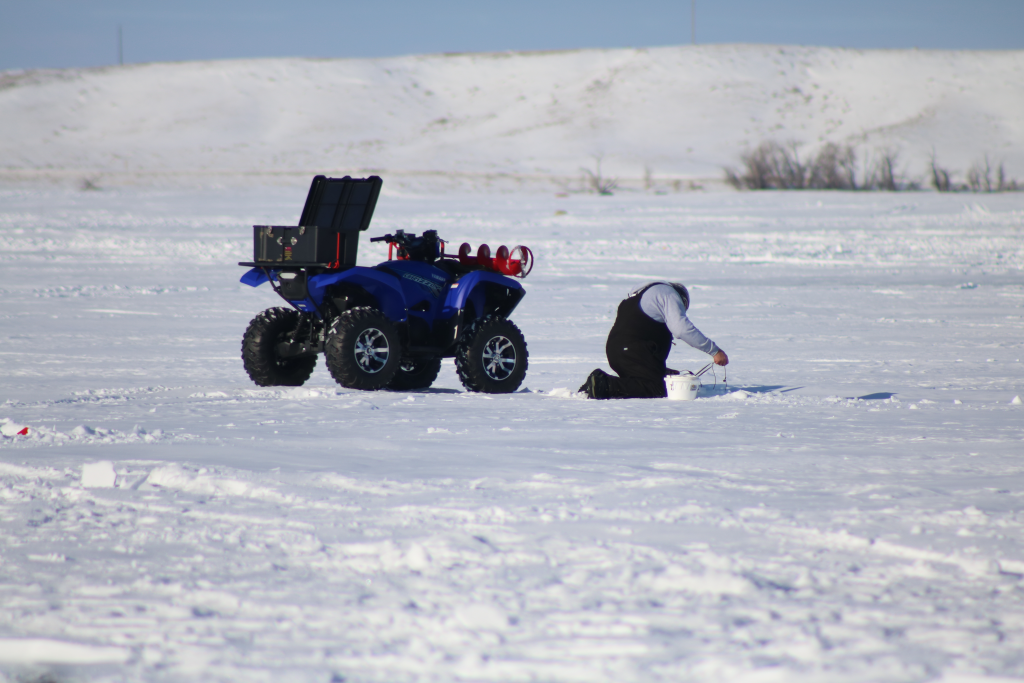 Always check ice conditions before planning an ice fishing outing.
How Can I Experience Ice Fishing?
There are many ways to experience ice fishing in Missouri River Country. If you have your own gear and knowledge of the sport, you can head out onto the ice on your own. If you would like to learn from the pros, a number of marinas can assist you with guided tours. Experience the culture around ice fishing by planning a visit around an ice fishing tournament. Nelson Reservoir hosts a tournament each year!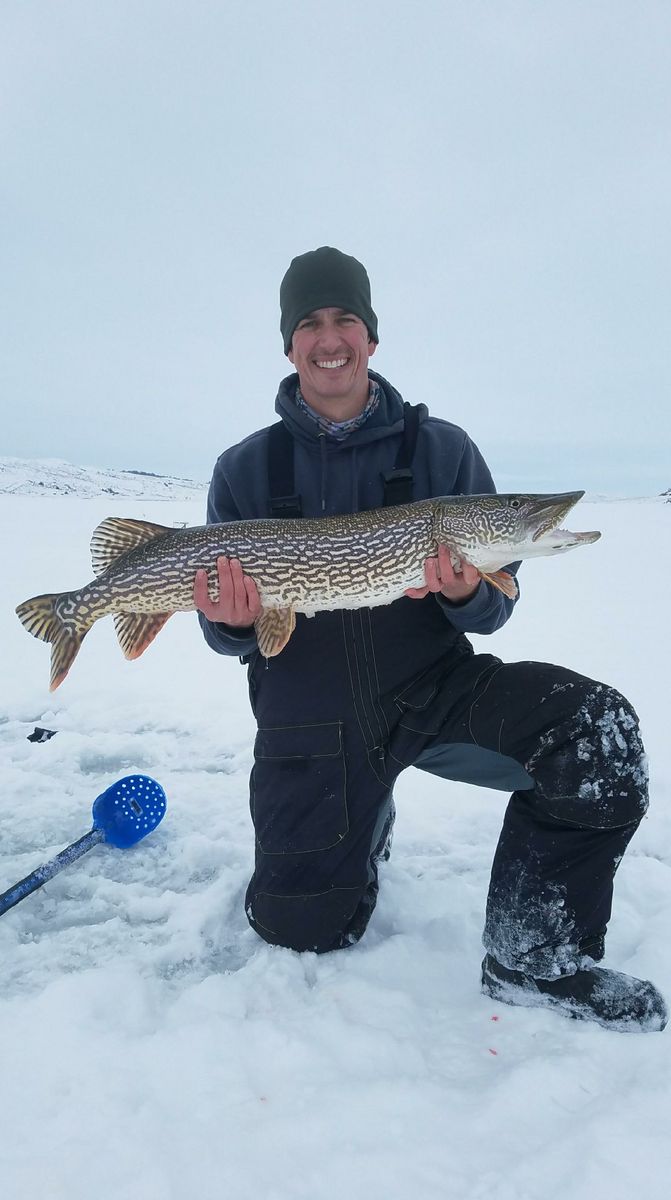 Monster fish can be caught even in the winter!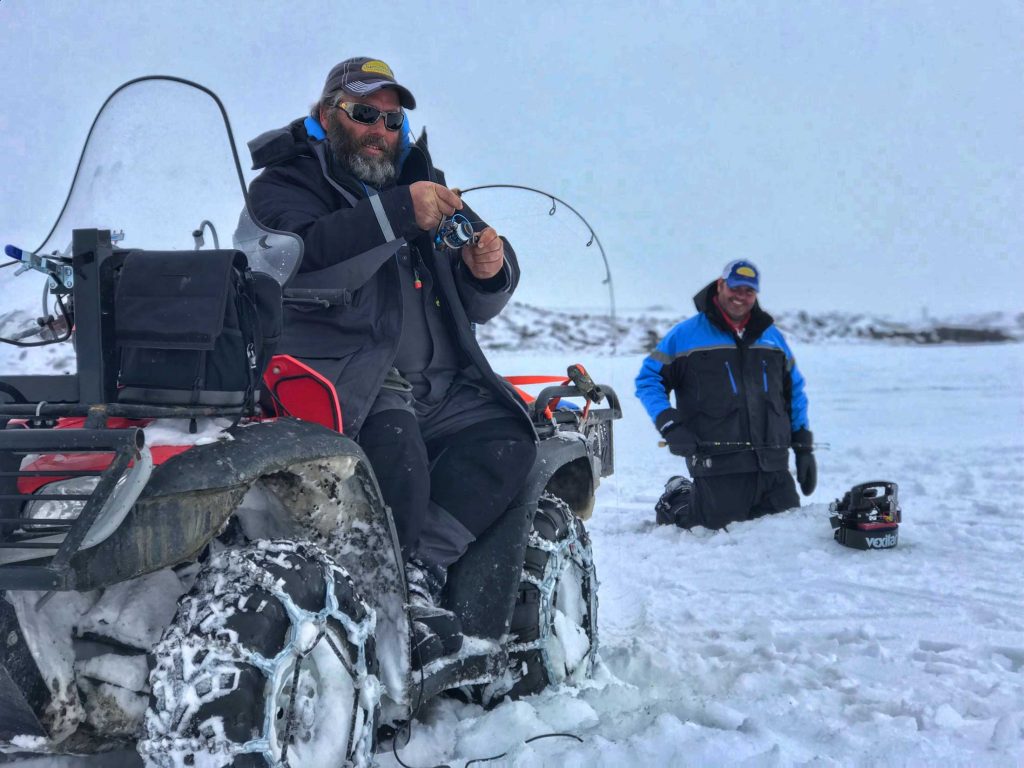 Where can you experience ice fishing?
The Lakeridge Tackle Shop
(406) 526-3597
5990 MT HWY 24 South, Glasgow, MT 59230
---
Fort Peck Marina
(406) 526-3442
15 SW Marina Rd, Fort Peck, MT 59223
---
Hell Creek Marina
(406) 557-2345
1 Hell Creek Rd, Jordan, MT 59337
---
Rock Creek Marina
(406) 485-2560
652 S Rock Creek Rd, Fort Peck, MT 59223
---
Nelson Reservoir