When we say the stars shine brighter in Missouri River Country, we mean it—our corner of Montana boasts some of the darkest skies in the lower 48, and that makes for some
phenomenal stargazing
. So phenomenal, in fact, that our region has been recognized as a top destination for star-studded getaways.
A
recent article by Trip Savvy
recommended five top spots to gaze at the night skies in Montana, and wrote, "Although nearly 80 percent of the United States cannot see the Milky Way, Montana's dark skies are one of the last places to experience the stars as everyone once could."
While the entire state offers opportunities to stargaze, it's no coincidence that four out of the five spots listed were located in northeast Montana. The article goes on to explain, "But the truly dark skies belong to the eastern half of the state where you only need to travel 5 to 10 miles outside of the small towns to be immersed in the starry heavens. Traveling off the beaten path to these small towns and remote places to experience the night sky is the best way to avoid the crowds and immerse yourself in the stars."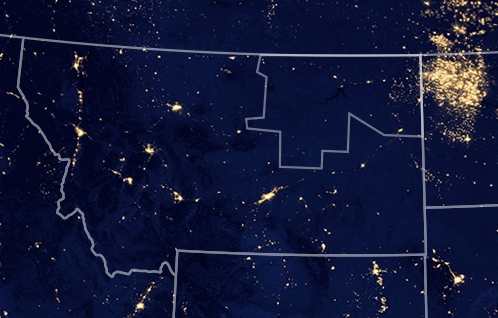 Trip Savvy featured the following destinations located in Missouri River Country: Brush Lake State Park,
Charles M. Russell National Wildlife Refuge,
Little Rocky Mountains and the American Prairie Reserve. Night sky enthusiasts can visit any of those spots for a star-filled adventure to remember, or simply travel a few miles out of town and look skyward. That's the beauty of staying under northeast Montana's dramatically dark skies.