The waters here call you to cast a line and see what excitement you can catch. Our land is deeply rooted in history of resilience, exploration, and discovery. Follow in the footsteps of the dinosaurs or along the route of Lewis and Clark. Spend the day in silence hunting for big game or simply searching for calm clarity that comes from nature. The beauty of the prairie rivals that of the highest peaks in Montana, and the charming culture of our towns is only paralleled by the kindness of the people who live in them. In Montana's Missouri River Country, your adventure is waiting, and we are so excited for you to uncover it.
Follow in the Footsteps of Lewis and Clark
Lewis and Clark spent almost 2,500 miles on the Missouri River during their famous exploration into the west. They traversed wild lands and made their mark on history. Historic paintings portray them on the great plains of Montana, looking over the vast landscape and wondering what was to come. This land, traveled by these great American explorers, is waiting for you. Come explore the same path that Lewis and Clark followed thanks to the detailed notes left behind. You can, in fact, follow almost the exact same route by foot, horseback, or boat. Or hop in the car and visit the hot spots, too! Check out
Missouri River Country's Lewis and Clark Brochure
to learn more and to plan your western adventure.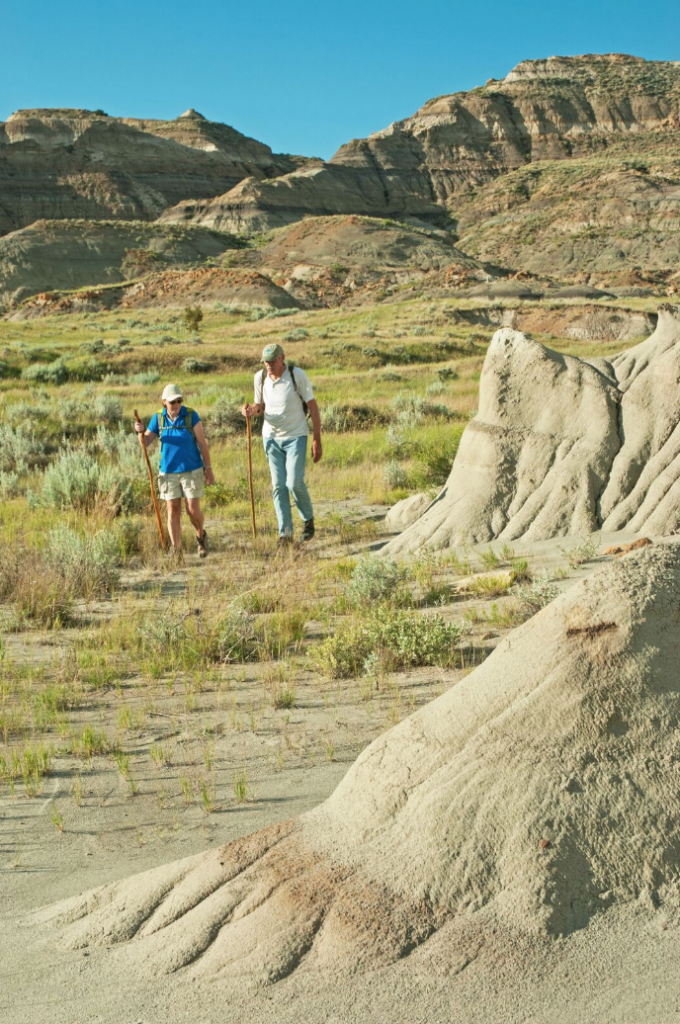 Spend a Day on the Water
It's all in the name – you can't spend time in Missouri River Country without taking to the water! Both the Missouri River and the Yellowstone River run through this beautiful landscape, and the waters are waiting for you to cast a line. Fort Peck Lake is perhaps the most popular fishing spot in Missouri River Country, but don't worry – in our neck of the woods, popular doesn't mean overcrowded. With over 1,520 miles of shoreline, there is plenty of room to carve out a little fishing hole all of your own. There are 50 species of fish in the Fort Peck Lake, so you will not be left wanting!  In addition to great fishing, Fort Peck has several campgrounds and recreation areas for swimming, camping, and exploring.
Take in the Stillness of Nature
Imagine this: you are alone in stillness, with no sounds to disturb you but the gentle sway of grass in the breeze, the clicks and chirps of bugs and birds in the distance, and the rhythmic hum of the great outdoors. The prairie is wonderfully alive, beautiful to behold, and harder to leave. Take a stroll on the plains and imagine the world as it existed before cell phones and cars. It is easy to do here. Bask in the glorious sun that shines for close to 12 hours in the summer. Look at the stars, unpolluted as our ancestors once did, in one of the darkest spots for stargazing in the continental USA. Spend the day at one of our four National Wildlife Refuges, or simply commune with nature on the waters of the Missouri or Fort Peck Lake. Nature is calling you to explore, and the prairie offers a relaxing, meditative place to free your mind.
Dig Up A Fossil
We mean this quite literally. In Missouri River Country, you can dig up fossils. Millions of years ago, dinosaurs roamed these great plains, then a vast wetland. Today, the legacy of these great giants is waiting for you to uncover. There have been more T-rex bones discovered in Montana than anywhere else in the world. Here in Missouri River Country, you can learn about dinosaurs at one of our many interpretative sites and museums. Look at fossils carved out of the landscape or go on a guided dinosaur tour where you can discover your own fossils, still waiting to be found. Marvel at the enormity of these creatures like never before, and walk in the footsteps of these long-lost giants.
Hunt for Big Game
Missouri River Country is a sportsman's paradise. Imagine wide open spaces, plenty of room to make your own hunting ground, and every type of game you can imagine. Hunters from all over the world come to Missouri River Country to hunt elk, pronghorn, antelope, mule deer and whitetail deer. Others choose to visit to hunt wild turkeys, pheasant, grouse, or geese. The sky is the limit for bird hunting, and the ground feels limitless for hunting big game. Hunters can apply for tags as individuals or through guest ranches. Guided hunting trips are available here, too. This is Montana's best kept hunting secret, so don't miss out!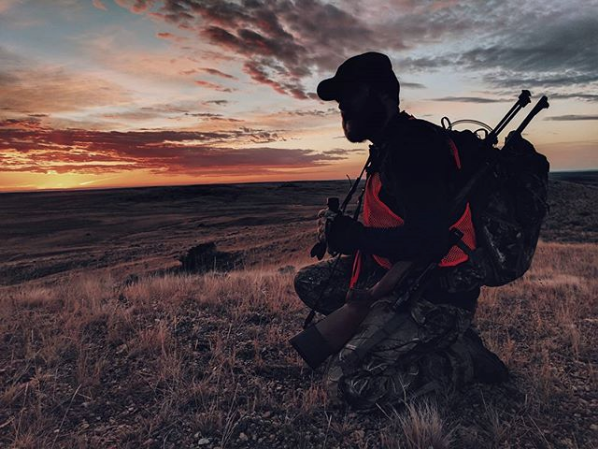 Immerse Yourself in Local Culture
In Montana's Missouri River Country, you will find dozens of charming towns, each with a local flare. Plan your trip around visiting these small towns where people are as resilient as the landscape, and equally as friendly. Not sure where the best fishing hole is? Ask a local fisherman and you will be pointed in the right direction. Want to know the best place to watch the sunset? The locals here love where they live, and they love sharing it with others. You will leave only wondering when you can come back again thanks to the genuine hospitality of the people. Here, kindness doesn't cost extra – it comes with the package.
Discover Cultural Heritage
For centuries before Lewis and Clark ever though the words "Missouri River," American Indians lived, loved, and roamed this landscape. Their histories and stories are as much a part of the land as the prairies and waters. The Assiniboine and Sioux Nations live on the land to this day, and you can witness their cultural heritage during your trip to Montana's Missouri River Country. Visitors are welcome to attend tribal meetings and powwows at the Fort Peck Reservation where sacred traditions, dances, and stories are shared. Sample traditional foods and learn about the trials, triumphs, and tribulations of these proud people. Native American artifacts and museum exhibits can be found throughout Missouri River Country as well.
For information about your trip or to order you free travel guide, visit our website at mrc-admin.jaunt.cloud.
Featured image by Thomas Ashton.