Hunt for Treasure
5 Days
in Missouri River Country
Missouri River Country is full of hidden treasures and fascinating finds, from the badlands formations that rise overhead to buried fossils below. Spend three days hunting for agates, fossils, and even gold.
Come prepared! Arrange gold panning with the Zortman Motel & Garage and dinosaur digs with the Great Plains Dinosaur Museum.
Day 1
Zortman
Make your way to Zortman, a small community of around 70 people in the Little Rocky Mountains. What was once a booming mining town of nearly 2,000 people is now a quaint and quirky place to get outside, meet some locals and even pan for gold.
Grab food on the way, or in Zortman. You won't find any large grocery stores in Zortman, but there is a small cafe and market where you can grab a bite to eat and stock up on campsite groceries if you decide to camp.
Check in and settle in. You can book a room at the Buckhorn Cabins & RV Park, the Zortman Motel & Garage, or camp at the nearby Camp Creek Campground.
Day 2
Malta
Spend your day panning for gold in the Little Rocky Mountains, and consider a hike to the iconic white church in Zortman if you have time. Pack up and head for Malta when you're ready—now that you've panned for gold, it's time to dig for dinosaurs.
Make the quick drive to Malta. You can take Hwy 191 all the way for the fastest route, just under an hour, or add 20-30 minutes onto your journey and take Hwy 204 to the town of Dodson, then hop on Hwy 2 to Malta.
Check in and grab dinner. If you're looking for a hot meal and smooth sailing, book a room at the Great Northern Hotel, Malta's only full service lodging complete with a lounge, coffee shop and steakhouse for dinner.
Day 3
Digging for Dinos!
Today is all about digging for dinos! Make sure you're prepared for your day in the field by reading up on what to bring.
Grab breakfast and coffee at your hotel for convenience, and then head to the Great Plains Dinosaur Museum to meet your dino digging crew for the day.
The museum will provide you with transportation to the dig site, lunch, and water.
Recoup and relax after a long day of digging for dinosaurs. Grab dinner somewhere new such as Stretch's Pizza, and head back to your hotel for the night.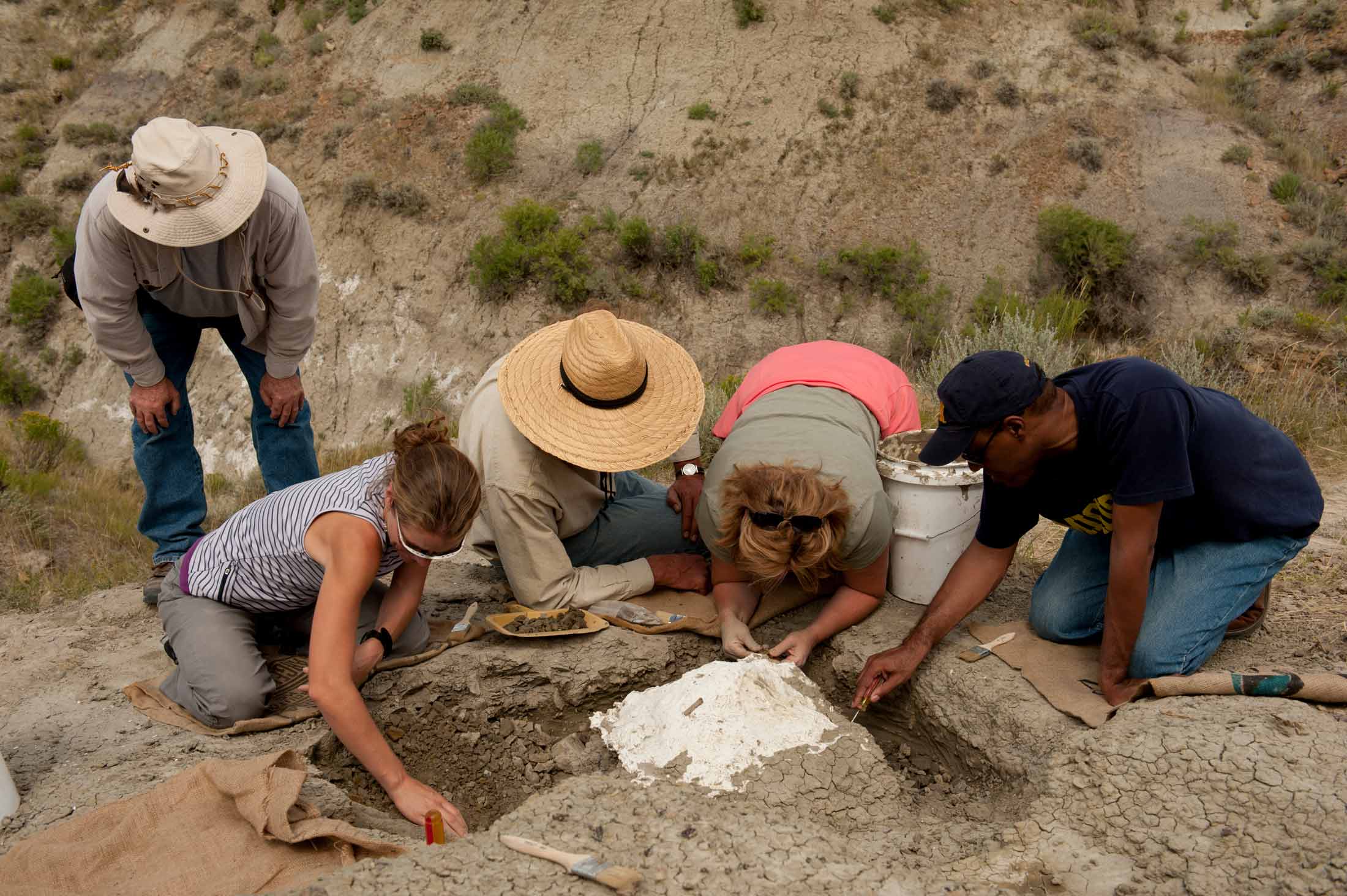 Day 4
Sidney
Now that you've panned for gold and hunted for fossils, it's time to go rockhounding. The Yellowstone River is the most popular place to hunt for moss agates, and it's said that the best stretch is east of Billings, all the way up into Missouri River Country.
Make your way to Sidney. The drive is just under 3.5 hours, and Glasgow, deemed the official "middle of nowhere," makes for a fun stop along the way.
Scout out for tomorrow. Ask locals, search for nearby fishing access sites, and do as much research as possible in preparation for tomorrow's treasure hunt.
Grab dinner. Significantly larger than your previous two stops, Sidney offers a wider variety of places to eat including steak, pizza, Thai food, and even a sushi restaurant.
Pick a spot and check in for the night. Sidney offers a fair amount of motels, hotels, and vacation rentals to choose from.
Day 5
Yellowstone River
Enjoy the final day of your 5-day treasure hunt throughout Missouri River Country. You probably won't find a guide for this excursion, so get ready to go solo and see what you find along the banks of the Yellowstone River. A piece of advice from some professional rockhounders:
"River access can be a problem, as nearly all of the land adjacent to the river is privately owned. You can get to the river at numerous locations where fishing access is provided, and using a boat to travel along the river is preferable to trying to walk from gravel bar to gravel bar. It is legal to hunt for agate on any part of the river that is below the high-water mark, even if it is adjacent to private land, and boats make this more convenient. Knee-high rubber boots are a good choice, and hip boots are even better, so you can cross shallow areas of the river to get from sandbar to sandbar."