Hunt for Dinosaurs
4 Days
in Missouri River Country
Millions of years ago, before the Missouri River had even started to form, our region was a lush wetland where prehistoric giants roamed. While that is hard for many of us to picture now, the evidence is all around us—Missouri River Country is home to world class fossil discoveries, and more T-rex skeletons have been found in Montana than any other state! If you're up for a dinosaur-filled getaway, this 4-day itinerary along the Montana Dinosaur Trail is for you.
Day 1
Malta
Start your prehistoric journey in Malta, the home of two big stops on the Montana Dinosaur Trail. If you feel like rolling up your sleeves and digging for dino bones yourself, call the Great Plains Dinosaur Museum ahead of time and see if you can snag a spot on one of their summer dinosaur digs.
Explore the Great Plains Dinosaur Museum. Some of the best finds here include prehistoric fish, invertebrates, plants, and a variety of dinosaur species such as Triceratops, Stegosaurus, Sauropod, Raptor, and Hadrosaurs.
Grab dinner in Malta. You have a number of local restaurants to choose from, including popular dinner spots like Stockman Bar & Steakhouse and Stretch's Pizza.
Check in and settle in for the night. Matla offers a range of lodging options, from budget-friendly motels to hotels such as the Country Inn & Suite and Great Northern Hotel.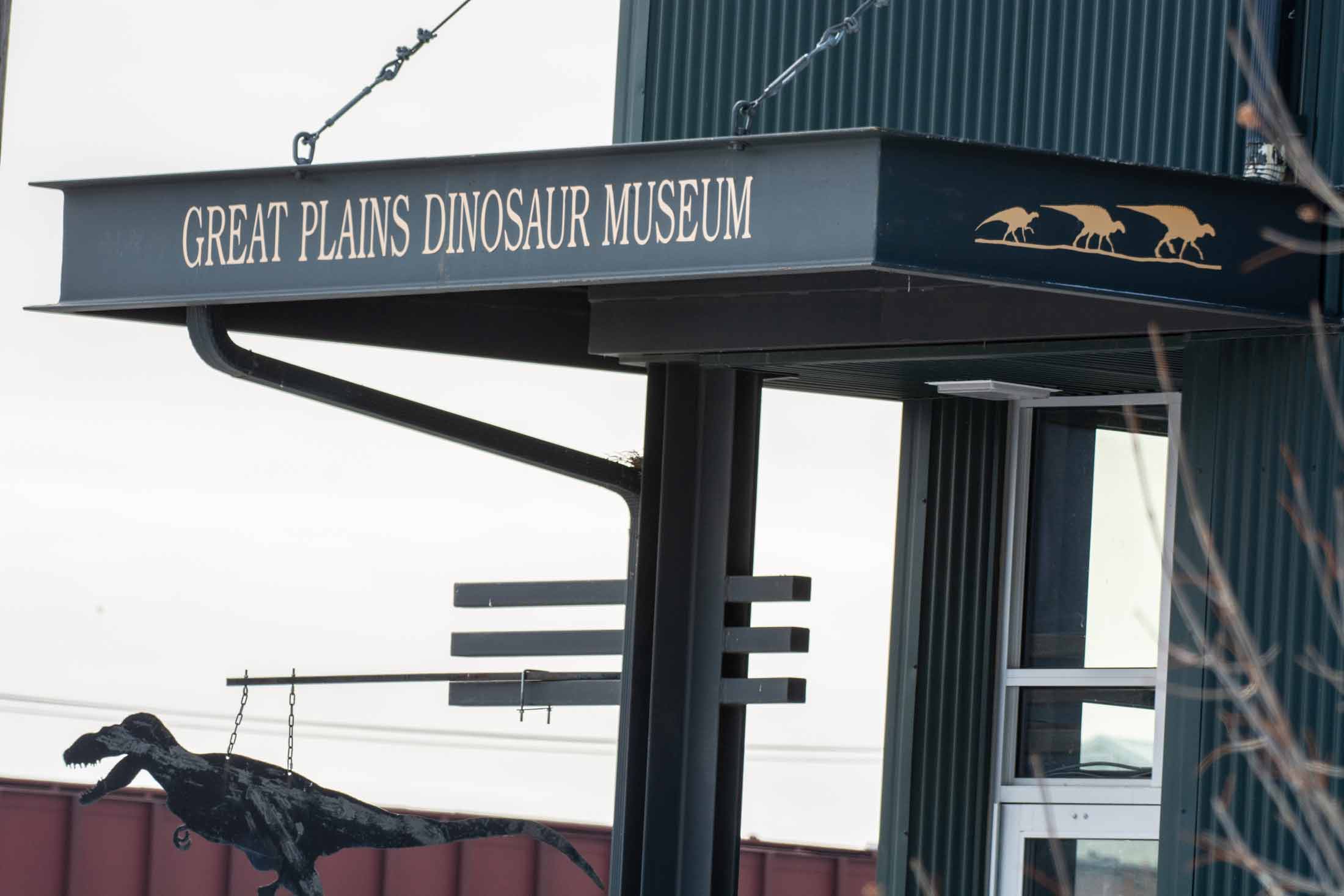 Day 2
Phillips County Museum
Get ready for your second day and dinosaur sighting in Malta. After an afternoon exploring the Phillips County Museum , you'll be making your way to Fort Peck.
Check out and grab some breakfast. If your lodging doesn't offer breakfast, make a local cafe like the Crossroads Coffee & Bistro your first stop of the day.
Head to the Phillips County Museum. Make sure you check out "Elvis," the 33-foot-long Brachylophosaurus that is known as one of the best articulated skeletons ever found.
Say goodbye to Malta and head to Fort Peck. There's no shortage of nearby campgrounds for those interested in camping under the stars for a night, and the historic Fort Peck Hotel makes mealtime convenient with an attached restaurant.
Day 3
Fort Peck
Today is all about exploring the land of Fort Peck, including the Fort Peck Interpretive Center . And don't forget to check out the Fort Peck Dam while you're nearby!
Grab breakfast at your hotel or a spot in town such as the Gateway Club.
Check out the Fort Peck Interpretive Center. You'll be greeted by the life size, fleshed-out model of Peck's Rex, the Tyrannosaurus Rex skeleton discovered 20 miles southeast of Fort Peck in 1997.
Get lunch at the Fort Peck Marina. There's nothing like a good meal overlooking Fort Peck Reservoir after an afternoon of dinosaur discoveries.
Drive to your final dino destination. Jordan is a quick 1.5 hour drive away, so don't worry if you indulge in an extra long lunch or make an extra stop in town before heading out.
Find a hotel and dinner for the night. There are a few lodging options to choose from including the Garfield Motel & Hotel and Fellman's Motel, both in walking distance to dinner spots like the Hell Creek Bar & Grill.
Day 4
Garfield County Museum
You've seen a vast array of dinosaur fossils over the past three days, and now it's time for your final stop at the Garfield County Museum.
Grab breakfast one last time. The Summit Corral is great for a full breakfast, while Coffee Grounds is great for a cup of joe on the go.
Explore the Garfield County Museum. Here you'll find a full-size Triceratops cast and T rex skull among other impressive prehistoric findings.
That's a wrap—your 4-day fossil-filled adventure is complete!